I have never liked plaid. Ever since I was a little kid, plaid has reminded me of lumberjacks and nasty fashion, pajamas and prairie dresses. I did wear a plaid skirt in 10th grade for a while, and plaid flannel shirt (bright pink and purple!) back when grunge was popular, although I didn't know it at the time.
As I began researching for FW06, I noticed a trend...PLAID. Oh noes! But this time around, it didn't seem so bad. In fact, Alexander McQueen managed to make plaid look appealing, especially when he had it overlaid with lace.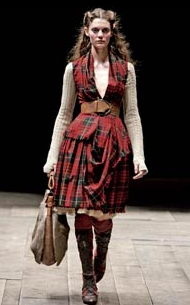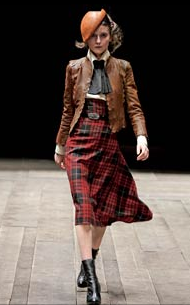 I could almost pull off the outfit on the right, except my brown suede jacket doesn't fit anymore.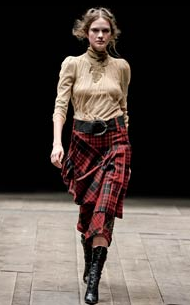 The dress on the right is just heaven.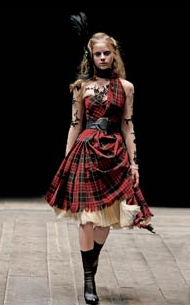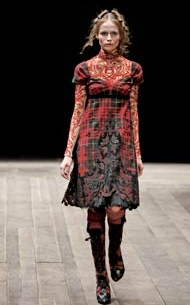 The dress on the left is really cool, but I have a feeling it wouldn't look so great close up, with the lace on the skin.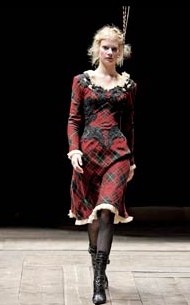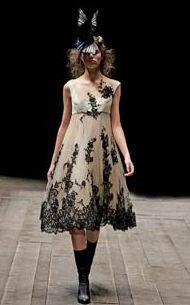 I love the Victorian vibe of the left dress. And I know that the last one isn't plaid, but it's so beautiful I had to include it anyway.
And Forever21 has a sweet plaid dress up on their website (I haven't been able to find that actual dress for sale, though).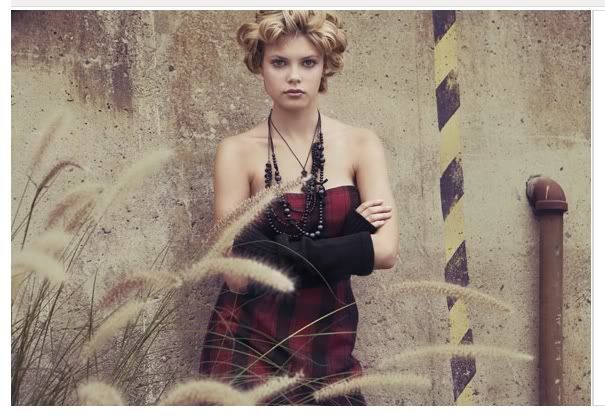 The verdict? I'm still not a huge fan, but in the right context plaid can be gorgeous. And I want an Alexander McQueen dress.